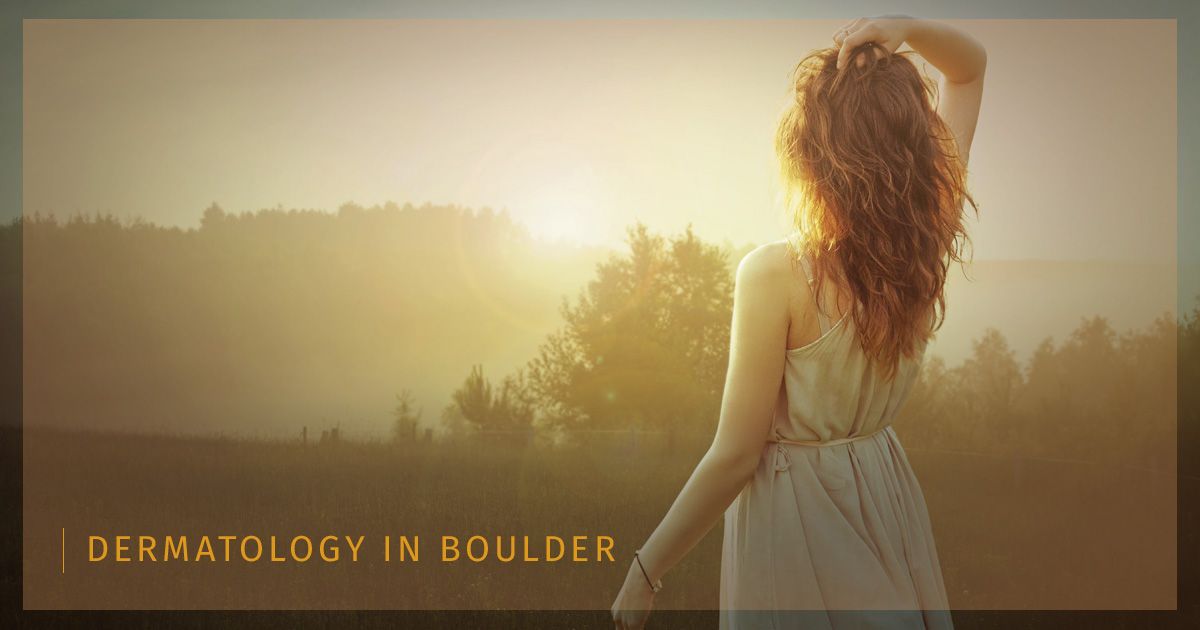 Boulder, Colorado is home to University of Colorado, trail-lined foothills offering year-round activities, and plenty of shopping, restaurants, art galleries, and breweries to satisfy any tourist or local. Nestled in between Colorado's Rocky Mountains and Denver, this vibrant city captivates every newcomer while long-term residents can't imagine living anywhere else—it's safe to say we are proud to call Boulder home.
Dr. Diane Kallgren opened our Top Rated® Local dermatology clinic, Kallgren Dermatology Clinic, in 2006 after serving many years in the United States Navy. In 2014, Dr. Cathy Koger joined the team. In 2023, Dr. Kallgren retired and the clinic transitioned to the new K2 Dermatology. Dr. Koger, along with her team of dermatologists, continues to bring years of experience to help patients resolve their skin conditions at our dermatology clinic in Boulder.
Meet our team here!

Our Skin Care Clinic Services
K2 Dermatology provides an array of skin care services to treat skin conditions for people of all ages and ethnicities. Our dermatology clinic uses the best, state-of-the-art equipment to maximize results for our patients. We aim to provide the best skin care services in Boulder through compassion, professionalism, and an advanced knowledge of skin conditions.
Our dermatologists take a collaborative approach to understanding our patients' concerns and are able to address their needs with effective treatment methods. Providing comprehensive care in a comfortable setting like our Boulder-based dermatology clinic allows our patients to entrust our physicians with their skin care needs.
Not every skin type is exactly the same. Whether you need routine skin care to treat frustrating and stubborn acne or your skin needs are more complex, you can count on the experts at K2 Dermatology to accurately address and treat your specific skin conditions.
Contact our dermatology clinic to schedule a consultation today!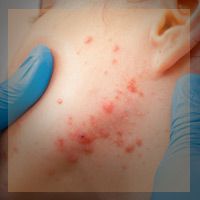 Acne Treatments
Acne is the most common skin condition that people of all ages struggle with regularly. Although acne is common, treatment can be tricky because of the many different causes.
Acne makes an appearance when the pores in our skin is clogged. Clogged pores begin with dead skin cells that do not shed from the surface of the skin. The body naturally produces sebum oil that prevents our skin from drying out, and when the dead skin cells don't shed from the skin's surface, they stick together inside the pore. Some skin types have bacteria that live on the skin that will also get clogged inside the pore—thus, the perfect environment to breed more bacteria very quickly, causing the pore to become inflamed, which results in painful, red, swollen cystic acne.
As previously mentioned, not every skin type is exactly the same, and not all acne treatments are the same. For this reason, the dermatologists at K2 Dermatology encourage patients who suffer from troublesome acne to contact our Boulder skin care clinic to schedule a consultation prior to making an appointment and allow the experts to determine the best skin regimen for you.

What Causes Acne Breakouts?
There are many different reasons why our skin breaks out, which is the primary reason for frustration with acne. Here are a few common triggers for acne breakouts:
Excess production of oil
Hair follicles clogged by oil and dead skin cells
Bacteria
Excess activity of hormones
Certain prescription medications (corticosteroids, testosterone, lithium)
Poor diet
Stress
Acne Risk Factors
Acne doesn't discriminate, making anyone susceptible to it. However, there are several contributing risk factors that could make one individual more prone to breakouts than another. These risk factors include:
Age: People of all ages can get breakouts, but it is most common in teenagers as young men and young ladies begin going through puberty.
Hormonal changes: Hormones play a significant role in causing acne, which is why it is so common in teenagers. Additionally, women could experience breakouts during pregnancy, taking oral contraceptives, and around the time of their menstrual cycles as estrogen and testosterone levels fluctuate.
Genetics: If you have a family history of problematic acne, this is a tell-tale sign of whether or not you will have issues with acne, too.
Friction/pressure on the skin: Talking on the phone, wearing a helmet, and tight-fitting clothes apply pressure onto the skin, irritating it enough to cause acne.
Greasy substances: When your skin comes in contact with with oily lotions or other greasy surfaces and environments (such as a restaurant kitchen), your skin could react and breakout several days after the contact was made.

Acne Treatment Services
When you make an appointment at our Boulder-based dermatology clinic, a dermatologist will evaluate blemishes and bumps to properly diagnose it as acne. Then the physician will note the type of acne and grade its severity. At this point, the dermatologist will make a treatment recommendation that is best suited for your skin type.
It's important to understand that simply treating acne does not deliver results overnight. Depending on the type of acne, the dermatologist could recommend a series of services to effectively treat and eliminate acne.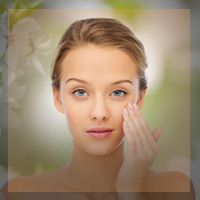 In order to achieve clearer skin, you can expect any of the following treatment options:
Topical acne solutions: Acne creams, gels, and/or cleansers are commonly used to treat acne blemishes and breakouts. Some topical treatments are used to kill bacteria while others will work to reduce oil. The most common topical acne treatments contain a retinoid, benzoyl peroxide, antibiotic, or salicylic acid.
Oral acne solutions: Your dermatologist may prescribe one or more acne medications that are taken orally, allowing it work throughout the entire body. This method may only be necessary for large, red, swollen types of blemishes. Antibiotics, birth control pills, and isotretinoin are a few types of medications your dermatologist could prescribe.
Dermatology services that treat acne include:
Lasers and light therapies (intense pulsed light/IPL)

Laser therapy removes excess oil and dead skin cells from clogged pores. This treatment is not recommended for cystic or nodular acne.

Chemical peels

There are many benefits of chemical peels and have been shown to be highly effective to treat acne as well as improve the overall appearance of the skin.

Extractions

The name does exactly what it says. A dermatologist will drain and extract the built-up fluid from the acne bump. This procedure accompanies many skin care treatments but it can be done as an isolated treatment if necessary.
If you are unsure about the best acne treatment you need, contact K2 Dermatology and schedule a consultation with our experienced dermatologists!

Cosmetic Dermatology Services in Boulder
Cosmetic skin treatments and procedures are becoming more common as men and women seek to improve the appearance of their skin. Our Boulder-based dermatology offices are proud to offer these cosmetic services:
Whether you're looking to tighten sagging skin, remove unsightly spider veins, smooth wrinkles, or just attain healthy youthful-looking skin, K2 Dermatology is the best cosmetic dermatology clinic in Boulder.
Cosmetic treatments at K2 Dermatology are minimally invasive procedures and are performed in our dermatology clinic by a board certified dermatologist or physician. Our cosmetic treatments range from deep cleansing and refreshing to restoring skin texture and reducing imperfections including:
Scars
Skin tags
Moles
Stretch marks
Birthmarks
Age spots
Skin discoloration
Lines and wrinkles

The Benefits of Kallgren Cosmetology Services
Each of our skin treatments and services are performed by our knowledgeable dermatologists who are each board certified and highly knowledgeable in skin care and dermatology.
The benefits of visiting Kallgren for cosmetology treatments are unparalleled in comparison to other dermatology clinics in Boulder. Some of the perks you can expect from any of our services include:
Office-based appointments

Patients don't have to worry about travelling to a surgery center for their treatments. Additionally, our patients have an easier time scheduling their appointments.

Little to no downtime

K2 Dermatology uses the latest, state-of-the-art technology and procedures, which allows for our services to be minimally invasive and reduce the amount of time needed to recover.

Cost is less

The cost of laser treatment and sclerotherapy at a dermatologist is generally less expensive than it would be at a surgery center.

Variety of options

K2 Dermatology has a variety of services we perform in-office so patients have several options to consider depending on what their conditions are.

Local Boulder-Based Dermatologist

Our dermatologists and physicians are Boulder residents who are familiar with the environmental elements that can affect our skin's health.

Skin Cancer Detection
The condition of our skin is generally the first thing others notice. While we all desire to have clear, healthy, youthful skin, some people could be living with skin
cancer and not be aware. The doctors at our dermatology office can detect and treat skin cancer.
If you are noticing spots and marks that are unfamiliar and raising concern, contact K2 Dermatology today!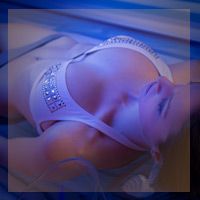 What is skin cancer?
Skin cancer comes in many different forms, shapes, sizes, and at different stages in life. The uncontrolled growth of abnormal skin cells and unrepaired DNA
damaged skin cells results in the growth of skin cancer. Ultraviolet radiation and overexposure of the sun or tanning beds trigger mutations that lead the skin cells to multiply and form malignant tumors.
The different types of skin cancers are:
Actinic keratosis
Atypical moles
Basal cell carcinoma
Melanoma
Merkel cell carcinoma
Squamous cell carcinoma
With more than 5.4 million cases of skin cancer reported each year, K2 Dermatology is committed to more than just the appearance of your skin, we want you and your skin to be healthy so you can live your best life.
Prevention is everything when it comes to skin cancer. The sun does offer plenty of benefits, however, it can lead to life-threatening and serious long-term skin issues, including skin cancer.
Here are a few known facts about skin cancer to be aware of according to The Skin Cancer Foundation:
More people are diagnosed with skin cancer each year in the United States than any other cancers combined.
One in five people in America will develop skin cancer by the age of 70 years old.
In the past ten years, the number of new melanoma cases increased by 53 percent.
The majority of melanomas are caused by the sun.
Men under the age of 50 years old have a greater chance of developing melanoma than any other cancer.
Approximately 90 percent of aging skin is caused by the sun.
People who use sunscreen on a daily basis show 24 percent less skin aging than those who do not use sunscreen.
More people develop skin cancer because of indoor tanning than those who develop lung cancer because of smoking.
A person's risk for melanoma doubles if he or she has had more than five sunburns in their lifetime.
One person passes away due to melanoma every hour.
Squamous cell carcinoma (SCC) is the second most common form of skin cancer.
The annual cost of treating skin cancers in the United States is estimated at $8.1 billion.

How To Detect Skin Cancer
Only a board certified dermatologist can detect and diagnose skin cancer, but there are signs and symptoms to be on the lookout for. Practicing monthly examinations on yourself to check for new lesions or abnormalities is the best way to treat skin cancers. Most skin cancers that are found and removed early on are almost always curable.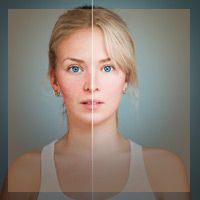 Most people benefit from self examinations that are performed once a month. If helpful, consult with a doctor to rule out any existing spots, freckles, or moles so you are familiar with what is considered normal.
Our dermatologists are well-trained and versed in detecting skin cancer at very early stages. If you are concerned about a new spot you recently discovered, don't wait and contact our dermatology clinic at K2 Dermatology.
K2 Dermatology clinic in Boulder is proud to serve our community with the best dermatology services. From treating acne, to cosmetology services, and skin cancer detection K2 Dermatology can help you!
Check out our services page to learn more and request an appointment with one of our dermatologists and get the clear, healthy skin you've always wanted!