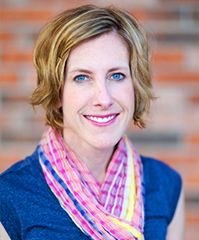 Dr. Cathy Koger, D.O.
Dr. Cathy Koger is a board certified dermatologist and a fellow of the American Academy of Dermatology as well as a fellow of the American Osteopathic Board of Dermatology. Dr. Koger graduated with a BSE in Mechanical Engineering from the University of Michigan and worked as an engineer for over 6 years at Raytheon Systems Company and IBM. In 2003 she was Dr. Diane Kallgren's running coach through the Bolder Boulder Training Club program. Dr. Kallgren's love and enthusiasm for medicine and her patients convinced Dr. Koger to retire at an early age from engineering and pursue medical school. In 2006, prior to starting medical school, Dr. Koger was one of the first Medical Assistants at K2 Dermatology when Dr. Kallgren first opened her practice. Dr. Koger attended medical school at A.T. Still University in Kirksville, Missouri from 2006-2010. She was accepted into Dermatology Residency at Northeast Regional Medical Center/Cleaver Dermatology from 2010-2014. She specializes in medical dermatology, surgical dermatology, cosmetics, and pediatric dermatology.
In her spare time, Dr. Koger enjoys the outdoors, training, and racing. She has been a runner, cyclist, and triathlete for over 15 years as well as a running/triathlon coach when not in medical school. She also loves spending time with her husband and daughters.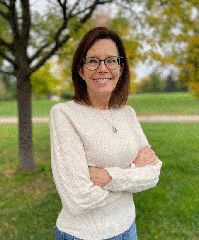 Brenda Winski NP-C
Brenda Winski is a board-certified nurse practitioner, nationally certified by the American Academy of Nurse Practitioners (AANP) and licensed by the state of Colorado. Prior to becoming a nurse practitioner, Brenda was an emergency room nurse for 15 years. She has also had the privilege of working in family practice/internal medicine before solely specializing in dermatology for the last 15 years.
Brenda is passionate about medical dermatology for children, adolescents and adults. She diagnoses and treats various dermatological conditions, with clinical interest in acne, benign skin lesions, eczema, psoriasis, rashes and skin cancer.
Brenda's philosophy of patient care is to treat all patients like family. She takes pride in educating her patients to understand the full scope of their condition with the best possible treatment options available.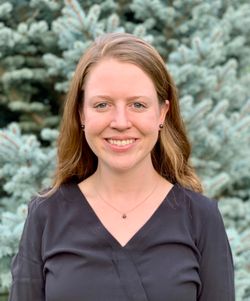 Kirsten Revitte PA-C
Kirsten Revitte has been a Board Certified Physician Assistant since 2020 when she graduated from Midwestern University in Glendale, AZ with a Master's in Physician Assistant Studies. She attended the University of Colorado at Boulder where she earned her Bachelor's in Integrative Physiology and English
Literature. After graduating from CU Boulder, she worked at K2 Dermatology as a medical assistant prior to attending her Physician Assistant program. Her time spent as a medical assistant confirmed her love of dermatology and she looked forward to cultivating long lasting relationships with her own patients. She is happy to treat a variety of dermatologic conditions with empathy and aims to promote skin cancer awareness and prevention.
After leaving Boulder for PA school, Kirsten is grateful to be back in her hometown with amazing access to the outdoors. She enjoys skiing, mountain biking and fly fishing with her husband, and when she is not outside, she relaxes with knitting or reading a good book.
We wish all the best to Brooke Cerkovnik, PA-C, in the next chapter of her life! Stay tuned for a wonderful new provider coming soon to the K2 Dermatology Family!